Belgrade with Boris Malagurski
Year: 2013
Director: Boris Malagurski
Writer: Boris Malagurski
Director of Photography: Mladen Jankovic, Ivan Vojnic
Post-production: Boris Malagurski, Alex Tselekidis, Jovana Dimitrijevic
Genre: Documentary
Runtime:  82 min
Language: English, Serbian
As the first feature documentary film about Belgrade, it presents the Serbian capital through the eyes of its inhabitants, presenting the history, culture, food and nightlife of the city. The film is presented in English and hosted by Boris Malagurski, who aimed to capture the spirit of the Serbian capital. Belgrade boasts a unique quality and energy, in spite of the fact that it was destroyed and rebuilt over 40 times in its history and that the greatest attraction of the city are the citizens themselves. The spontaneity of Belgrade is presented in the film, with interviews with both famous Belgraders, such as Novak Djokovic, but also locals who show that visitors can get to know them very fast, even find a best man for a wedding at short notice.
When a man reaches his more mature age, it becomes increasingly difficult to find a truly close friend, someone who is more than just a drinking buddy or a mate for a game of basketball. The comedy film "I Love You, Man" pokes fun at the protagonist who, as his wedding draws closer, realizes that he hasn't got the right person to choose for his best man, and tries to quickly find such a man, get close to him in time for the wedding ceremony. If the screenplay for that film was written by Boris Malagurski, he would probably solve the main character's problem by sending him to Belgrade.
It is a city, as Malagurski points out, where, unlike almost anywhere else in the world, a foreigner can not only get kind information from a local about where a certain street is, but can almost instantly gain a friend. And even a best man. This virtue of the Serbian capital, more than any other, inspired this director and screenwriter to make a film called "Belgrade with Boris Malagurski", which will have its premiere at the Sava Centre.
The spontaneity of Belgraders, which drew and captivated Malagurski, even changed the script of the film. People who happened to be at the filming locations "jumped" into the story, thus turning extras into cameo heroes. The most famous person from Belgrade, Novak Djokovic, also gave his contribution to the film by agreeing to an interview. Aside from the unmissable nightclub rafts, we can also see museums, churches, countless typical strets and, in general, every corner of the city without which Belgrade's mosaic would not be complete.
Vladan Vukasovic | Politika Newspaper
Thank you for supporting our work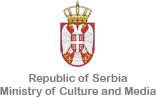 SILVER SPONSORS
Special Hospital "Sveti Vid"
Radio Television Serbia
BRONZE SPONSORS
Buregdzinica "Sarajevo"
Jugle Tribe Travel
Kolpa Zrenjanin
Via del Gusto Belgrade